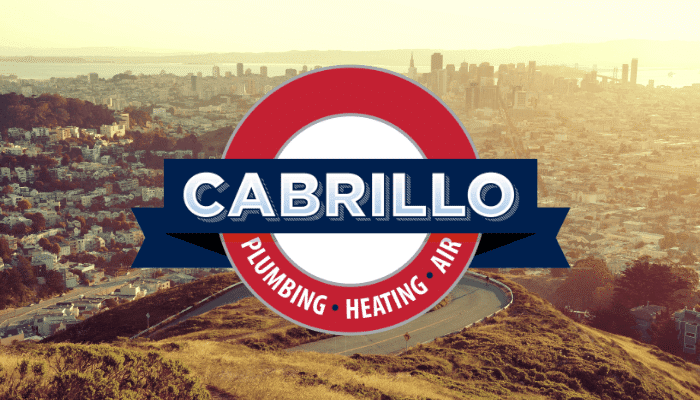 Your furnace is supposed to heat your home, so the last thing you'd expect is to feel cold air coming from your home's air registers when your system is running. But as it turns out, this is a furnace problem that comes up often in many Bay Area homes. Today we're going to talk about five reasons why your furnace might start blowing cold air in your home so that you can properly take care of the issue if it happens to you!
5 reasons why your furnace might start bowing cold air
1. It's the beginning of a heating cycle. When you turn on a faucet to receive hot water, youoften have to wait a bit for the cold water that's resting in your pipes to flow out before the hot water can take over. The same is true for your ductwork. When your furnace isn't running, the air in your ducts cools down. When a heating cycle begins and your air handler turns on, that cool air will blow out of your registers before warm air does. If you only feel your furnace blowing cold air briefly, and the air is quickly replaced by warm air, this is the most likely explanation.
2. Your thermostat's fan setting. Your thermostat has a switch for your fan that can either be set to "on" or "auto." If this switch is set to "on," then your air handler will always be running regardless of whether or not your furnace is in a heating cycle. So when your furnace is off, the air handler will blow non-heated air to your rooms. To fix this problem, simply set your thermostat's switch to "auto" instead.
3. Flame sensor is dirty. One of your furnace's safety devices is the flame sensor. This device tests to see whether or not your furnace's burners are lit. If it detects that the burners are not lit, it will shut them off. A flame sensor can get dirty over time, especially if you run your system with a dirty air filter, which can cause it to turn the burners off prematurely. If the burners are turned off, your furnace will not have a heat source and cold air will blow out of your registers. Dirty flame sensors should be cleaned by a professional. This is also a task that's included in annual furnace tune-ups.
4. Limit switch is malfunctioning. Another malfunctioning safety device that can cause your furnace to blow cold air is your limit switch. The limit switch is responsible for telling your furnace's fan when to turn on and off. If your limit switch develops problems, your fan might never receive the signal to turn off and it can continue to run even after your furnace has completed a heating cycle. If your limit switch is malfunctioning, it should be inspected and repaired by a professional heating contractor like Cabrillo.
5. Pilot light is out. If you have an older furnace with a pilot light, it will have a device called a thermocouple that tests whether or not the pilot light is lit. If the pilot light goes out, the thermocouple will shut off the gas to your furnace's burners. If this happens during a heating cycle, your fan might continue to run even though the burners are shut off, which can cause your furnace to blow cold air. You can attempt to fix this problem on your own by relighting your pilot light. If the light continues to go out, contact Cabrillo.
If you have any questions about why your furnace is blowing cold air, or if you'd like a heating system serviced or installed in your home, contact Cabrillo, your Bay Area plumbing, heating and air conditioning contractor.