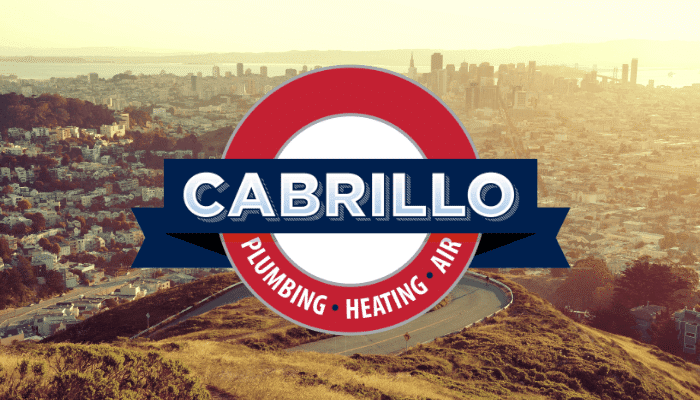 Summer officially begins this week, which means many of our customers down the peninsula and in the Easy Bay will soon be using their air conditioners much more frequently. Cabrillo wants to help ensure your cooling system runs smoothly throughout the summer, which is why we put together these air conditioner maintenance tips for Bay Area homeowners!
Air conditioner maintenance tips for Bay Area homeowners
Schedule your annual tune up. If you haven't done so already, now is the time to schedule theannual tune-up for your air conditioner. An annual tune-up from Cabrillo is the best way to avoid problems with your unit this summer and keep it running as efficiently as possible. Be sure to schedule your tune-up soon before the cooling season kicks into full gear!
Stay on top of air filter changes. When it comes to your air conditioner, changing your air filter is your most important responsibility as a homeowner. A dirty filter is one of the most common sources of air conditioner problems and can be a drain on your energy bills. Be sure to check, change or clean your filter every month this summer.
Change your thermostat's batteries. If you have a battery-powered thermostat, the beginning of the season is a good time to put in some fresh batteries to ensure it stays properly powered throughout the summer.
Maintain energy-efficient thermostat settings. Energy-saving thermostat settings aren't just a great way to lower your energy bills; they also put less stress on your air conditioner and decrease the likelihood for breakdowns. Keep your home's temperature as high as is comfortable for your family and raise it about 5 degrees when you're away from home. A programmable thermostatmakes this simple!
Make sure air registers are open and clear. If your air registers are closed or blocked by furniture or other household objects, your air conditioner will have to work extra hard to overcome airflow problems. Be sure to give all of your air registers room to breathe.
Occasionally check the area round your condenser unit. Speaking of restricting airflow, you'll want to keep the area around your outdoor condenser unit clear of shrubbery and/or debris to ensure it can breathe properly. Check on your condenser unit every once and a while this summer to ensure the area within a few feet around it is clear.
Call Cabrillo when you suspect problems. If you think there is something wrong with your air conditioner, don't hesitate to contact Cabrillo so we can take care of the problem as soon as possible. Air conditioner issues only get worse with time, so it's best to be on the safe side and get it taken care of right away.
If you have any questions about these air conditioner maintenance tips, or if you'd like a cooling system serviced or installed in your home, contact Cabrillo, your Bay Area plumbing, heating and air conditioning company.