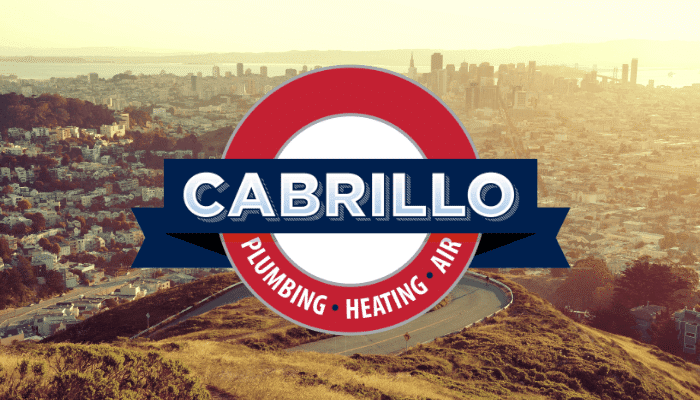 One of the most common questions Bay Area homeowners have about their HVAC systems is how often they should change their air filters. When it comes down to it, the answer to that question depends on a number of different factors. But don't fret, because Cabrillo is here to help you figure out the right frequency of filter changes for your specific situation.
First things first: what kind of filter are you using?
Because of the variety of filters available to Bay Area homeowners, there isn't a "one-size-fits-all" answer to how often you should change your air filter. However, there are general recommendations we can give for different categories of filters. When in doubt, make sure to check the manufacturer's recommendations for the filter you have installed.
1" throwaway filters: Change every month.
1" pleated filters: Change every 2-3 months.
4" pleated filters: Change every 6-12 months.
Air purifiers and air cleaners: The media in air filters and air purifiers will usually need to be changed every 3-9 months. Ask a Cabrillo technician for advice and refer to the manufacturer's recommendations about your specific model.
Other factors that affect how often you should change your air filter
Beyond the type of filter you're using, there are a few other things that can influence how often you need to change your air filter. These include:
The time of year. Dirt builds up on your filter faster when your furnace and air conditioner are running more often. That's why you'll typically need to change your filter more frequently during the summer and winter months.
Your home's occupants. Generally, the more people you have in your home, the faster your filter will get dirty. This is especially true if you have children in your home.
Pets. Not only do pets kick dirt up into the air, but they also add dander to your home. This can build up on your filter quickly and lead to more frequent filter changes.
Check your filter every month to be safe
The best way to know when your filter is ready to be changed is to take it out and look at it. Even if you have a filter that's designed to last more than a month, it's a good idea to at least look at the condition of your filter every month. This will help ensure that you're HVAC system doesn't run with a dirty filter without you knowing about it.
If you have any questions about how often to change your air filter, or if you'd like a heating system serviced or installed in your home, contact Cabrillo, your Bay Area plumbing, heating and coolingcompany.