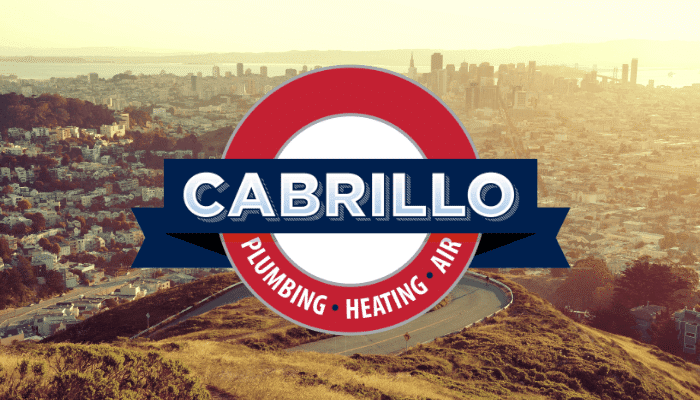 One of the best ways to keep your home safe this heating season is to check that your carbon monoxide (CO) detectors are functioning properly. But even if all your detectors are working great, did you know that the location of your detectors can impact their effectiveness? Today we're going to talk about the importance of proper carbon monoxide detector placement and the best places to install CO detectors in your home!
Why is proper carbon monoxide detector placement important?
Carbon monoxide can build up in multiple different areas of your home. In order for you to be properly warned of a carbon monoxide leak, your detectors must be strategically placed so that they can detect leaks in a timely manner in any corner of your home.
In addition, detectors are only useful if they can be heard by you and your family. That's why it's important to have a detector within earshot of all of the rooms you commonly occupy and sleep in.
Where to place carbon monoxide detectors in your home
On every level of your home. At the very least, you should have one carbon monoxide detector installed on every level of your home, including your basement. If carbon monoxide were to build up upstairs, you wouldn't want to have to wait for the gas to build up on your main level before your detector goes off (and vice versa).
Near every sleeping area. It's very important to have a carbon monoxide detector near every sleeping area in your home. That's because you want the detector to be close enough to wake everyone up in the event that carbon monoxide builds up in your home while your family is sleeping.
Away from sources of humidity. Excess humidity can hinder the performance of a carbon monoxide detector. In order to avoid this problem, try not to install a CO detector in or directly next to a bathroom, laundry room or any other room where humidity commonly builds up.
Away from fuel-burning appliances. Although carbon monoxide detectors are designed to protect you from malfunctioning fuel-burning appliances, you don't want to install a detector on top of or directly next to any of those appliances. That's because excess carbon monoxide can be emitted when those appliances turn on, and that can trigger a false alarm with your detector.
According to the manufacturer's instructions. Every carbon monoxide detector is designed and tested for a specific type of use. That's why you'll want to read your detectors' manufacturer's instructions to see where they suggest installing the units (and where to avoid installing them). In addition, you can always contact Cabrillo if you're unsure about where to install your carbon monoxide detectors!
If you have any questions about proper carbon monoxide detector placement, or if you'd like a heating system serviced or installed in your home, contact Cabrillo, your Bay Area plumbing, heating and air conditioning contractor.