Heat Pump Installation & Repair Near San Francisco, CA
Heat pumps are a popular choice among San Francisco area homeowners looking for greater energy efficiency from their heating and cooling. These systems work to keep your home comfortable year-round by moving warm air inside your home in the winter and extracting warm air from your home in the summer.
Cabrillo offers full service for heat pumps, from installation and replacement to repairs. Whether you are looking to cut down energy use or need help getting your unit running again, we are here to help.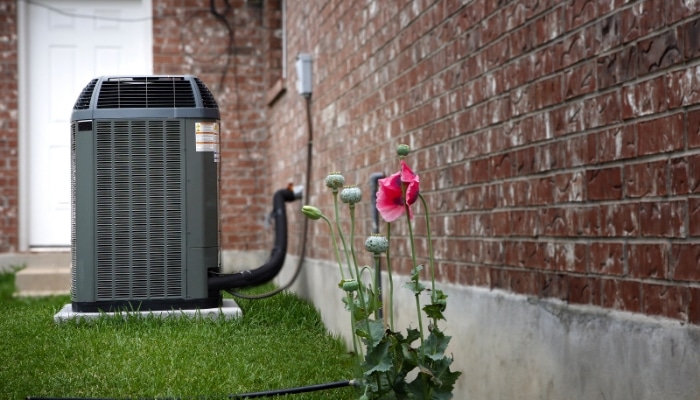 New Heat Pump Installation & Replacement
When it's time for a heating and AC upgrade, Cabrillo will help determine the right-sized heat pump for your home's unique layout and square footage. Our expert team will work to replace and install your new heat pump thoroughly and efficiently for long-lasting comfort and savings.
Benefits of Installing a New Heat Pump
Heat pumps are a versatile alternative to furnaces, boilers, and air conditioning systems that come with many advantages, including:
Greater Energy Efficiency: Heat pumps are more energy efficient than other heating and cooling systems like furnaces, boilers, space heaters, and air conditioners, to name a few. This helps cut down on annual energy costs so you can save on comfort.
Dual Heating and Cooling: In the winter, heat pumps take warm air from outside and transfer it into your home. In the summer, heat pumps work as an air conditioner, using refrigerant to remove warm air and cool your home. These systems also dehumidify your home during the heating and cooling processes.
Improved Indoor Air Quality: Heat pumps naturally filter air with continuous circulation to reduce contaminants and improve quality. Adding an air purification system for your home ensures your indoor air is filtered, purified, and free of common pollutants.
Eco-Friendliness: Operating on electricity rather than burning fuel, heat pumps are better for the environment. They release fewer emissions and help homeowners reduce their carbon footprint.
Fast Heat Pump Repairs
No matter the weather, problems with your heat pump can be frustrating. Cabrillo is here to help with an expert team of technicians, ready to quickly and accurately diagnose the issue and implement a solution. We arrive with fully-stocked vehicles and, in most cases, can complete repairs in one visit.
You should schedule a repair if: 
The heat pump won't turn on at all.
The heat pump is cycling on and off frequently.
Temperatures are inconsistent across rooms.
The temperature inside doesn't match the thermostat.
The outside unit is covered in ice.
We handle all repairs, from small fixes to major breakdowns. Some of the most common problems we see are dirty and clogged filters, refrigerant leaks, backed-up condensate drains, broken reversing valves, and blower fan malfunctions. No matter the problem, Cabrillo will troubleshoot the cause to treat it at the source.
Why Choose Cabrillo for Your Heat Pump Needs?
Cabrillo has been helping Bay Area homeowners upgrade their indoor comfort since 1961. We are passionate about finding the right solution for your unique needs with innovative products that help you save. When you choose Cabrillo, you can rest assured our team of certified and experienced technicians will arrive on time and treat your home with respect. We charge by the job, not the hour, and guarantee your satisfaction 100%.
Ready to upgrade your heating and cooling? Contact our team online today or call us at 415-360-0560