Pipe Replacement Services Near San Francisco, CA
If you live in an older San Francisco area home, the time for new pipes may not be far off. Low water pressure, water leaks, and corrosion are all signs to consider a repipe. The plumbers at Cabrillo are here to install your new pipes with minimal disruption and to ensure you have reliable plumbing, without losing the charm of your unique home. If you're unsure whether it's time for a repair or a repiping for your whole home, we're here to help you make the right decision.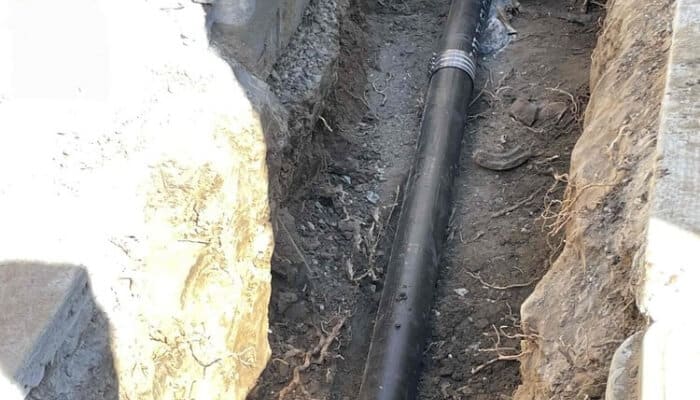 When Is It Time to Repipe Your Home?
Upgrading your home's plumbing network with new pipes gives you protection and peace of mind for years to come. After decades of constant use, pipes become corroded, worn down, and more susceptible to major problems like water leaks that can damage your home and yard.
It may be time to replace your pipes if:
Your water is discolored. If you notice yellow, brown, or rust-colored water coming from the kitchen faucet or showerhead, the interior of the pipes may be compromised. Contaminated water can pose a health and safety risk that should be addressed by a plumber as soon as possible.
The water pressure has decreased. If your water never seems to come out as strong as it should, no matter how high you turn the faucet on, there may be an issue with the pipes. Older homes with original plumbing may not be cut out to meet modern water needs.
The pipes are at the end of their lifespan. Galvanized, brass, copper, and cast iron pipes are all designed to last for decades in your home. At some point though, they will need to be replaced. A professional plumber will be able to tell you which pipes your home uses to better know when to install new pipes.
There is a leak that cannot be fixed by a repair. Small water leaks can sometimes be fixed by a simple visit from a plumber. If it's more than a loose connection, or you deal with frequent leaks, the problem can quickly snowball. Opting for a replacement will save you money down the road and avoid emergencies and flooding
Upgrade Your Home's Plumbing With Cabrillo
Since 1961, Cabrillo has been the trusted name in the Bay Area for reliable home comfort. Our plumbers are passionate about helping you find the right solution for your needs without compromising your budget. When it's time to replace your pipes, you need a team that understands your home's unique plumbing layout and works with your convenience at the forefront.
We'll help you make the right decision about when to repipe your home and install your new pipes with care and attention to detail. For questions and scheduling, we're here to answer your call 24/7 at 415-360-0560 !