Hot Water Heater Services Near San Francisco, CA
Whether you need your water heater fixed or a new one installed, Cabrillo service technicians are here to help. They travel throughout San Francisco and the Bay Area, providing expert service on your traditional or tankless water heater. Our expert plumbers also service heat pump water heaters to ensure your home or business has hot water wherever and whenever you need it.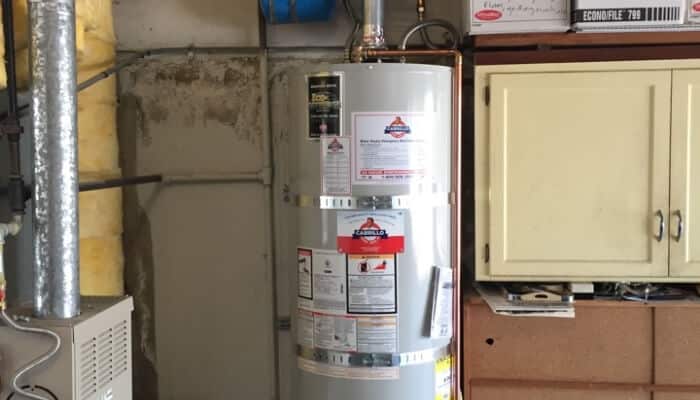 Water Heater Installation & Replacement
There are many reasons to replace your water heater: higher demand, too costly to repair, or you want a more efficient tankless one. Either way, you can count on Cabrillo. When it's time for an upgrade, we'll help you find the right fit for your home's needs to ensure you have enough hot water for showers, laundry, dishes, and more. The lifespan and efficiency of your unit rely on proper installation, so we take the time to do the job right the first time.
Water Heater Repair
We know how stressful it is to not have hot water when you need it. When your water heater leaks or breaks down, you also risk water damage to your home. Cabrillo is here to take your call 24/7 so you have help even in an emergency. Our repairs are guaranteed and we'll make sure everything is done safely. Whether your system simply isn't working like it used to, or it's broken down completely, we're here to help.
Trust the Water Heater Experts at Cabrillo
You count on having hot water every day and don't have time to wait around for a plumber that doesn't work with your schedule. At Cabrillo, we value your time and always arrive when we say we will. Since 1961, our technicians have arrived at every job with fully stocked vehicles to make your service as fast and efficient as possible.
We also charge by the job, not the hour, so you know exactly what you need at a price you can feel good about. For all things traditional, tankless, and heat pump water heaters in Menlo Park and Belmont, call us 24/7 at 415-360-0560 !