Indoor Air Quality Solutions Near San Francisco, CA
Wildfire season in the Bay Area waits for no one, but Cabrillo is here to help you combat poor air quality inside your home for your health and safety. Our air purification solutions protect you and your family against everyday air pollutants as well as smoke and other contaminants. Before fire season hits, we'll help you be prepared and make your San Francisco home a safe space to breathe easier.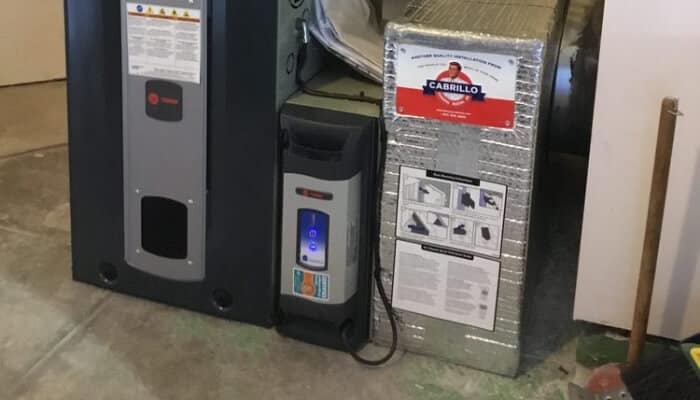 Why Air Purification Is So Important
Low rainfall and high temperatures near San Francisco mean increased chances of fires and worsened air quality. The last thing you should have to worry about at home is the safety of the air you breathe every day. Installing an air purification system can eliminate airborne contaminants that worsen asthma, allergies, and breathing conditions.
What makes air filtration in San Francisco a necessity?
According to the EPA, indoor air is sometimes more polluted than outdoor air.
Air purifiers refresh stale air to provide clean, fresh air throughout your home.
Eliminating pollen, pet hair, dust, and more decreases health risks caused by airborne contaminants.
Filters neutralize unpleasant odors like cleaning chemicals and smoke that tends to linger.
California homeowners are especially susceptible to poor indoor air during fire season. An air filtration system will improve your home's air quality year-round and provide extra protection against harmful smoke and debris.
When you're ready to install an air purifier, Cabrillo is here to help. We'll go over your options to ensure you have the right system for your needs.
Call Cabrillo & Breathe Easier
As San Francisco area residents, we know just how important it is to have clean, safe, and breathable air in our homes. Since 1961, we've loved living and working in the cities we serve, and we love helping our neighbors stay safe and comfortable all year long.
Our air purification systems give you the peace of mind you need that your indoor air is protected, especially during the California fire season. When you're ready to breathe easier, give our team a call at 415-360-0560 !