Heating and AC Repair, Installation & Maintenance Near San Francisco, CA
We all know how important heating and air conditioning are to the comfort and safety of your home. From installation to repair, it's essential to work with professionals for your HVAC contractor service. That's why you should call Cabrillo for all your heating and air conditioning needs! Our expertly-trained technicians have been providing fast, safe, and reliable service to the San Francisco Bay Area, from Menlo Park to Belmont . We offer both residential and light commercial services to ensure your home and business stay comfortable throughout the year.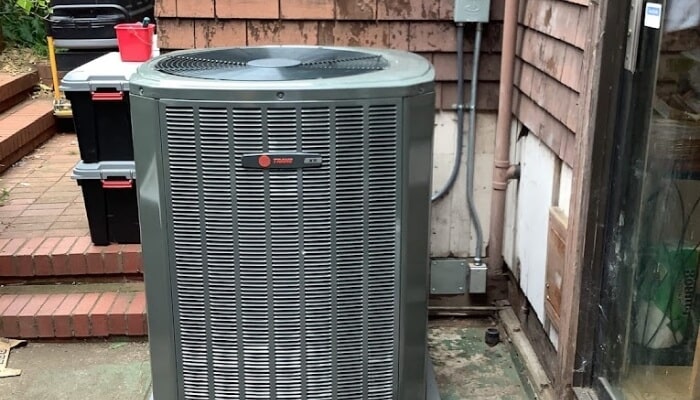 HVAC Services We Offer
Installation:
Whether you need a brand new AC system installed or are just upgrading your current heating system, Cabrillo is your heating and air conditioning installation expert. The most important day in the life of a system is the day it's installed, so call Cabrillo! Our highly experienced technicians will ensure your new system is properly installed for maximum efficiency.
Service and Repair:
Our certified technicians are extremely knowledgeable and experienced and will quickly diagnose and repair your cooling or broken heating system to get it up and running as soon as possible, restoring your home to comfort and efficiency.
Maintenance:
Routine heating and cooling maintenance from Cabrillo extends the lifespan of your system and prevents costly repairs by identifying potential problems early. A more efficient system also helps you save on utility costs by reducing energy waste so you can make the most of your equipment. Our maintenance plan helps you enjoy scheduled service while taking advantage of extra savings.
Heat Pump Installation and Repair
Upgrading to an energy-efficient heat pump is a smart way to heat and cool your home while saving on monthly utility costs. Heat pumps are a space-saving option to increase comfort and add value to your home.
Cabrillo offers comprehensive services for heat pumps, from installation and replacement to repair and maintenance. With quiet operation, heat pumps offer an eco-friendly solution to improve indoor air quality, lower energy usage, and elevate your home's comfort.
Current Rebates and Tax Credits
Act now to take advantage of the current rebates and tax credits while they are still available! Upgrade to an energy-efficient heat pump to reduce energy use and make the most of limited-time incentives.
Ductwork Installation and Repair
Your home's ductwork is an important part of your HVAC system, responsible for distributing air for even comfort across rooms. Inadequate airflow, uneven temperatures, and higher-than-normal energy bills may indicate a problem with the ductwork that needs to be repaired.
Cabrillo offers ductwork installation and repair to ensure your home has consistent comfort and your HVAC system is not overworked trying to compensate for air duct leaks. We have the experience and equipment to keep your ductwork operating efficiently for improved indoor air quality and even heating and cooling.
Call Cabrillo for All Things HVAC
Since 1961, the Cabrillo team has been providing expert services to local home and business owners. We aim to take the stress out of caring for your HVAC system and staying ahead of the Bay Area summers and winters. No matter the project, we're ready to tackle it for you! Give our team a call 24/7 at 415-360-0560 for top-quality services in your area.