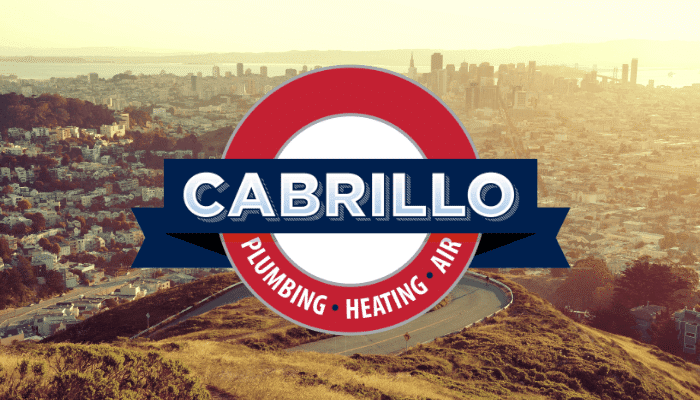 We're well into the heating season, which means this is one of the worst times of the year to experience problems with your furnace in the Bay Area. Below are a few things you can check if your furnace is not heating your home properly and some scenarios in which it's best to give Cabrillo a call.
5 things to check if your furnace is not heating
1. Your thermostat. Your thermostat is a good place to start when you're trying to solve heating issues with your furnace. The first thing you want to check is that your thermostat is on and fully powered. If you see a low battery notification, be sure to put in a fresh set of batteries. If your thermostat seems to be working properly, check what temperature it is set at. You might have simply set it lower than what's comfortable for your home. Try raising it a few degrees and see if your house warms up. Also, make sure that your thermostat is in "heat" mode.
2. Your air registers. It's possible that your furnace is working fine, but that the warm air is not being delivered properly around your home. Check the air registers in every room of your home, especially rooms that are colder than others. Make sure that they are open and free of obstructions that could be blocking airflow.
3. Your power supply. If your furnace isn't turning on at all, you'll want to make sure that it's receiving power. First, check that the on and off switch near the furnace is turned on. Next, try flipping the switch to your furnace on your home's circuit breaker to see if it was tripped.
4. Your air filter. A dirty air filter will make it difficult for your furnace to heat your home efficiently and effectively. Take a look at your filter and clean or replace it (depending on what you have installed) if it's dirty.
5. Your pilot light (if you have one). If you have an old furnace with a pilot light, check to see if it is lit. If not, you'll have to relight it before your furnace will turn on again.
When to call the professionals at Cabrillo
If you've checked everything above and your furnace is still not heating properly, it's a good time to give Cabrillo a call. We can inspect your entire system and determine what is causing your furnace's performance problems.
If at any time you notice any strange smells or noises coming from your furnace, give us a call instead of trying to troubleshoot the issue on your own. Smells and noises can potentially indicate a safety issue with your heating system, and you'll want to get your furnace looked at as soon as possible.
If you have any questions about your furnace not heating properly, or if you'd like a heating system serviced or installed in your home, contact Cabrillo, your Bay Area plumbing, heating and cooling company.