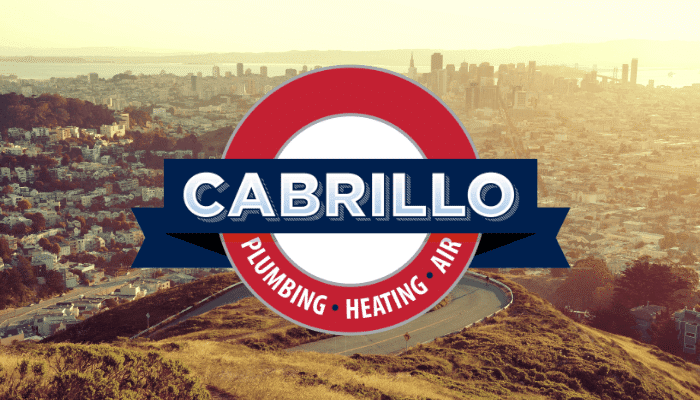 Although gas furnaces are designed to operate safely in your home, a number of things can go wrong over the course of their operating lives that can pose safety threats to you and your family. Luckily, most safety problems with gas furnaces can be avoided by following the gas furnace safety tips below.
8 gas furnace safety tips for Bay Area homeowners
1. Get annual maintenance. Having a Cabrillo technician at your home to perform annual maintenance is one of the most important things you can do to ensure that your furnace is running safely. We'll check your furnace for any safety hazards such as a cracked heat exchanger and fix any other problems that we might find.
2. Keep up with your air filter changes. It's always important to stay on top of your filter changes, but that's especially true during winter. A dirty filter can block your furnace's airflow and cause your heat exchanger to overheat, eventually leading to possible cracks and carbon monoxide leaks.
3. Keep area around your furnace clear. Be sure to clear the space around your furnace to avoid any fire hazards and make your unit easily accessible for routine maintenance.
4. Don't store combustible products near your furnace. Although your furnace might be tucked away in a closet, you shouldn't store any combustible products in the same area. Household combustible products such as paint thinners shouldn't be stored anywhere near your furnace because they could be a fire hazard.
5. Know where your gas shutoff valve is located. If you had a gas leak in your home, would you know how to shut off your home's gas supply? Make sure to get familiar with the location of yourgas shutoff valve and how to use it in the event that something goes wrong.
6. Install carbon monoxide detectors in your home. Every home that uses fuel-burning appliances like a gas furnace can run the risk of a carbon monoxide (CO) leak. Carbon monoxide detectors should be installed around your home in order to warn you of a leak before it's too late.
7. Know the symptoms of carbon monoxide poisoning. Carbon monoxide is a colorless and odorless gas, which means it's hard to know if you're in its presence. That's why it's important to know the symptoms of carbon monoxide poisoning in case you ever have the misfortune of being in a home with a furnace that has a CO leak. Symptoms of CO poisoning include headaches, dizziness, nausea, vomiting, chest pains and loss of consciousness.
8. Call a professional if you suspect something's wrong. Is your furnace making strange noises or giving off weird smells? Any time that you suspect something might be wrong with your furnace, it's best to be on the safe side and call a professional like Cabrillo to have your unit inspected.
If you have any questions about these gas furnace safety tips, or if you'd like a heating system serviced or installed in your home, contact Cabrillo, your Bay Area plumbing, heating and cooling company.