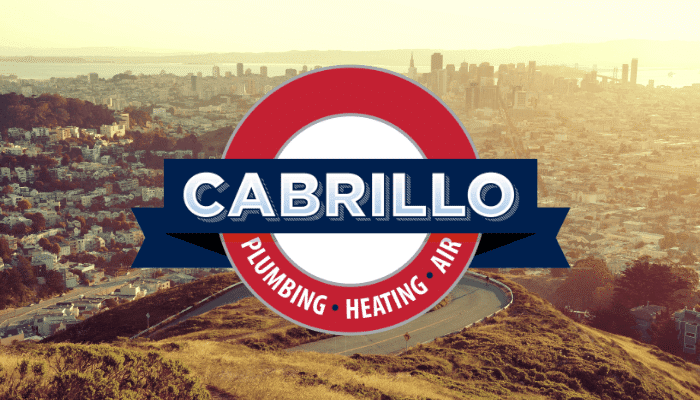 When you turn on your faucet to fill up a glass of water, you expect that water to be clear. So you can imagine how surprised a Bay Area homeowner would be to encounter water that is brown, yellow, orange or any other strange color. Today we're going to talk about some of the most common reasons why you might have discolored water in your home and what you can do to fix the problem!
Discolored water in your home due to your city's pipes
In order to get from your local water utility to your home, water must travel through a series of pipes. Unfortunately, much of our nation's water infrastructure is aging and rust and other types of sediment has built up on the walls of some of those pipes. That means that before water gets to your home, it can leech sediment and rust from those pipe walls and turn your water brown, yellow, red or orange.
This type of discoloration is most common when your city flushes its water lines, which increases water pressure and makes it easier for rust and sediment to break off the pipes and into your water. This is the most likely case if your water is only discolored for a couple of hours.
Discolored water in your home due to your home's pipes
Just as water can leech sediment and rust from your city's pipes, it can also do so from your home's pipes. Homes with old plumbing systems (like those that use galvanized pipes) are especially at risk for discolored water because they tend to accumulate rust over the years.
In addition, if you happen to get your water from a private well, an excess of iron in your water can turn it red, yellow or brown.
Solutions for discolored water in your home
In general, discolored water does not pose any serious health risks. However, many people aren't comfortable consuming or showering in water that isn't clear. In addition, discolored water can be a sign that your plumbing system is old and at risk of damage.
There are a couple of things you can do to get rid of discolored water in your home. For one, if the problem is with your city's water, you can install a whole-house water filtration system. This will filter out the sediment, rust and other contaminants that are present in your water and provide your home with clear water at every tap.
In addition, if the problem is within your home, Cabrillo can replace your aging galvanized pipes with copper pipes, which don't rust. Not only will this help clear up your water, but it will also help you avoidburst pipes and water damage in your home down the road.
If you have any questions about discolored water in your home, or if you'd like to a plumbing system serviced or installed in your home, contact Cabrillo, your Bay Area plumbing, heating and air conditioning company.