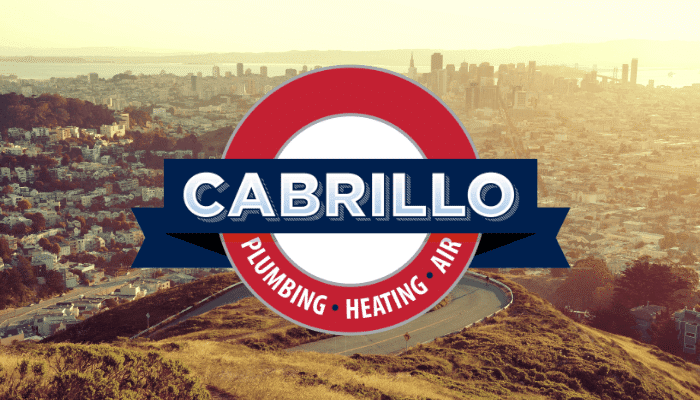 As this year's heating season arrives, we here at Cabrillo want to help you avoid any possible safety hazards from operating the furnace in your home. Most furnaces are, after all, gas-burning appliances. As a result, they produce carbon monoxide and can be very dangerous if a leak were to develop. So let's take a look at where carbon monoxide comes from in your furnace and how you can avoid the potential safety hazards that come along with it.
Carbon monoxide from your furnace: where it comes from
Carbon monoxide is a byproduct of the combustion process that occurs in gas-powered furnaces. The carbon monoxide from your furnace is mostly contained within the walls of its heat exchanger. In a unit that's operating correctly, the gas is directed through your furnace's flue pipe and safely vented out of your home.
How carbon monoxide from your furnace becomes a problem
For a number of different reasons, your furnace can develop a crack in its heat exchanger or flue pipes. If this were to happen, it could cause carbon monoxide to leak into your home's air. In high levels, carbon monoxide can be a very serious health hazard – in some cases even deadly.
How to avoid the dangers of carbon monoxide leaks from your furnace
Below are some steps you can take to prevent carbon monoxide leaks in your furnace:
Get annual maintenance on your furnace. The number one thing you can do to prevent CO leaks from your furnace is to get annual maintenance. During annual maintenance, your technician will perform a number of preventative measures, including a full-system cleaning and an inspection during which we will identify and fix any potential problems with your unit.
Change your air filter regularly. One cause of carbon monoxide leaks is a backup of airflow to your heating system. To prevent this, make sure that you keep up with your filter changesthroughout the heating season so that your furnace can breathe easy.
Ensure your furnace was installed properly. If your blower motor was installed incorrectly or your ductwork was improperly designed, your furnace could develop problems with venting carbon monoxide. Always work with a trusted, qualified professional like Cabrillo when you are having your heating system serviced or installed.
Install carbon monoxide detectors. Because carbon monoxide is a colorless, odorless gas, many people don't even know when it has built up in their home. CO detectors will warn you of high levels of carbon monoxide before it's too late.
If you have any questions about carbon monoxide from your furnace, or if you'd like a heating system serviced or installed in your home, contact Cabrillo, your Bay Area plumbing, heating and cooling company.