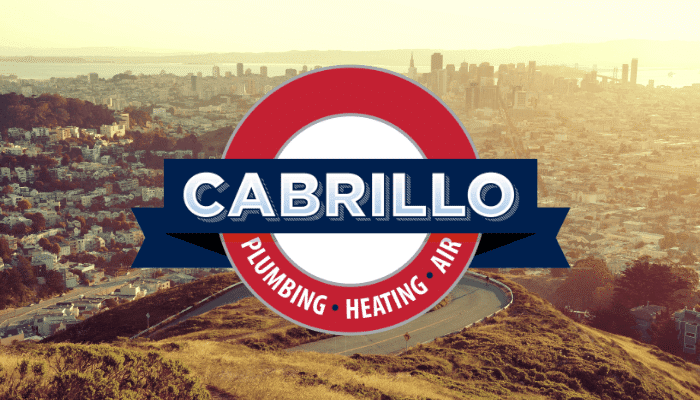 Your water heater is one of the appliances that you rely on the most every day in your home. So when it comes time to invest in a new unit, you want to ensure that every step of the process from choosing a water heater to finishing the installation is done right. Today we're going to discuss what goes into a proper water heater installation and the benefits of having it done by Cabrillo!
Choose the right kind of water heater for your home
Before your water heater installation even begins, you have to decide on the right unit for your home. There are many factors you'll have to consider at this point in the process: what fuel type should you choose? Do you want a tankless or traditional system? What Energy Factor (EF) should you go with?
The best choice for most homes in the Bay Area is typically either a natural gas water heater or a tankless system. If you're deciding between a tankless and traditional water heater, be sure to talk with the professionals at Cabrillo first to figure out whether or not a tankless system can meet your home's hot water demands.
No matter what type of water heater you choose, try to pick the system with the highest Energy Factor that fits your budget. Remember that units with an EF of at least 0.82 or a thermal efficiency of at least 90 percent might qualify for federal tax credits!
Ensure your water heater is the proper size
Another crucial aspect of a quality water heater installation is choosing a unit that is sized properly for your home. By installing a unit with a first-hour rating that meets your home's demands, you can ensure that you'll have enough hot water in your home, even during the times of day that it's needed the most. The professionals at Cabrillo will guide you through this process and help you make an informed decision.
Work with a qualified professional like Cabrillo to ensure a proper installation
Even if you choose a water heater that meets the demands of your family and your home, it won't mean much if it's not installed properly. The professionals at Cabrillo go through a 20 point water heater installation checklist that ensures your water heater is installed correctly, safely and up to code. By working with Cabrillo, you can trust that you'll get the best performance and maximum efficiency out of your new water heater and avoid the common pitfalls of working with a low-quality contractor.
If you have any questions about what goes into a proper water heater installation, or if you'd like a plumbing system serviced or installed in your home, contact Cabrillo, your Bay Area plumbing, heating and air conditioning company.