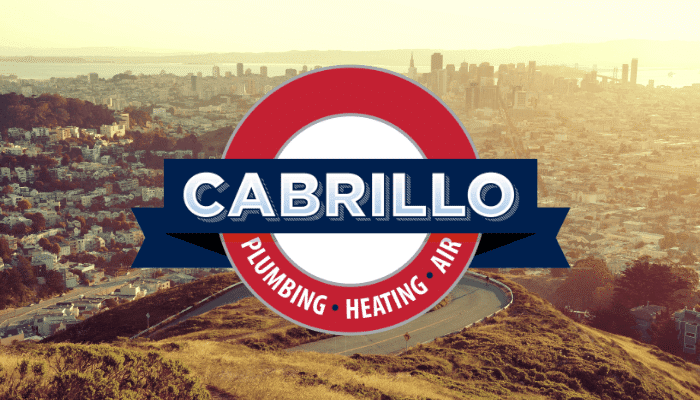 The holiday season is the time of year that many people in the Bay Area host gatherings at their homes with their friends and families. This is a time of joy and celebration, and you don't want it to be tainted by issues with your plumbing or HVAC systems. Today we're going to provide you with some plumbing and HVAC tips that will help make your holidays problem-free!
Call Cabrillo now if you have any concerns about your plumbing or HVAC systems
If you're planning on hosting a holiday celebration this year and you already suspect problems with your plumbing or HVAC systems, now is the time to call Cabrillo. By calling us before your celebration, you can avoid breakdowns while you have guests over in the weeks to come and you can also schedule service during our normal business hours at no extra charge!
HVAC tips for the holidays
Schedule a furnace tune-up (if you haven't already). If you haven't already had a furnace tune-up this year, schedule one soon. This is the best way to avoid problems with your heating system during the holidays, and it will ensure that your furnace is running safely and efficiently while your guests are over.
Check on your air filter. Your air filter will clog up faster when you have more people and activity in your home than usual. That's why you should check on your filter before and after the holidays, and consider installing a fresh filter before your guests arrive.
Know when to lower your thermostat. If you'll be heading out for a day of fun with your guests, lower the thermostat so you're not heating an empty home.  Likewise, when you have a lot of people over, extra activity and body heat may naturally warm up the rooms you are in. In addition, using your oven and stove for cooking or enjoying the fireplace will make your home even warmer. You can save energy and make your home more comfortable by lowering your thermostat while you're hosting your holiday celebrations.
Plumbing tips for the holidays
Don't pour grease, fats or oils down the drain. Many of the foods that we cook during the holidays produce grease, fats and oils. You should never pour these down your drains, because they can solidify and lead to clogs.
Use your garbage disposal wisely. You'll likely have a lot more food waste than usual during the holidays, so it's important to use your garbage disposal wisely. Make sure that you feed waste down your disposal slowly instead of all at once. In addition, don't use your disposal for problematic foods like bones, skins, pastas, coffee grounds, egg shells, celery and other stringy or hard materials.
Run your hot-water appliances during off times. You can help conserve hot water while your guests are showering by only using hot-water appliances like your dishwasher and washing machine at night and during other off times of the day.
If you have any questions about these holiday tips, or if you'd like a plumbing or HVAC system serviced or installed in your home, contact Cabrillo, your Bay Area plumbing, heating and air conditioning contractor.