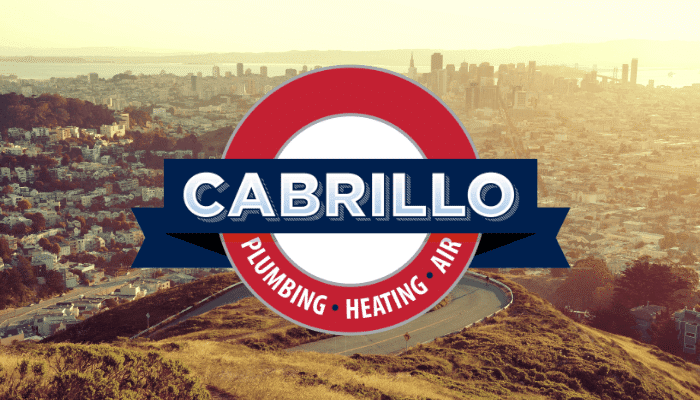 Given the amount of waste that goes down our drains on a daily basis, it's understandable that clogs can build up over time. And if a clog builds up deep into your drain line, it can affect all of the fixtures in your home. Today we're going to talk about how to know when you could benefit from drain cleaning and the advantages of having drain cleaning service performed by Cabrillo!
Signs you need drain cleaning service
The most obvious sign that your plumbing system might require professional drain cleaning is if one or more of your fixtures starts draining slowly or stops draining completely. This is especially true if you have a clog that you've fixed before but seems to keep coming back.
Another sign that your home could benefit from drain cleaning service is if you begin to notice foul smells coming from your drains. More often than not, this is an indication that waste is building up somewhere inside of your pipes and needs to be professionally removed before it causes further problems.
Why drain cleaning is more effective than other methods of fixing clogs
When some homeowners encounter slow or blocked drains, they might first try to fix the problem on their own using a plunger or a snake. Although this might fix the problem temporarily, often times this just breaks through part of the clog without clearing away the whole thing. As a result, clogs can quickly build up again.
In addition, some homeowners try fixing clogged drains with a chemical drain cleaner. This is not a good idea, because chemical drain cleaners almost never take care of the problem completely and can corrode your pipes and drains.
Choose Cabrillo for your Bay Area drain cleaning service
Cabrillo has the tools and expertise to take care of any drain problem, big or small. Depending on the location and severity of the clog, when you call Cabrillo for service we are able to:
Perform a video inspection of your mainline drain. We use an in-line camera that inspects the entire length of your sewer line for clogs or damaged pipes.
Use a variety of drain clearing equipment. We use everything from hand augers to mechanized cable machines to larger hydro-jet machines. We've got the technology to get the job done.
Determine the cause of the problem. Using the tools available, we can confidently determine the main cause of the problem. If the problem requires an addition repair beyond drain cleaning, we'll provide you with a quote before we do anything.
Completely clear your drain. Using specialized equipment, we make sure your drains are completely clean and clear. In most cases, we'll have your drains back to normal in no time!
If you have any questions about drain cleaning service, or if you'd like a plumbing system serviced or installed in your home, contact Cabrillo, your Bay Area plumbing, heating and air conditioning contractor.