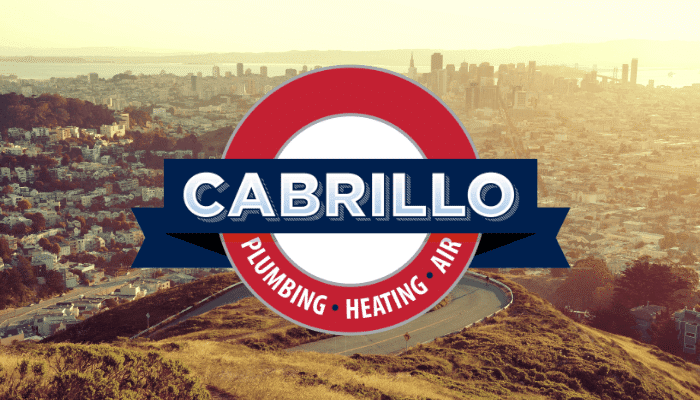 If you are doing any major remodeling of your kitchen, it will almost certainly require work on your home's plumbing system. Cabrillo has helped with countless kitchen remodels, which has given us insight to the many different choices that homeowners have to make during the process. One of the most important choices you'll have to make when remodeling your kitchen is what kind of kitchen sink to have installed. Today we're going to help you with that decision by talking about the different types of kitchen sinks that are available to install in your Bay Area home!
Types of kitchen sinks: How they are mounted
Drop-in. A drop-in sink is one that is installed by dropping the sink from above into a hole that's cut out of your countertop. This type of sink is mounted from the top, so the rim of the sink holds on to the edges of the counter's cutout. Drop-in sinks are easy to install, but some people can find them a bit difficult to clean because food can get caught between the rim of the sink and the countertop that it's secured to.
Undermounted. An undermounted sink is installed and mounted from beneath your countertop. Although it is a bit more difficult to install, an undermounted sink can provide a cleaner and more modern look because the edges of the countertop flow right into the sink without the need for a rim. The lack of a rim on the top also makes these a bit easier to clean.
Farmhouse. Unlike a drop-in or undermounted sink, a farmhouse sink is not mounted to your countertop. Instead, a cutout is made from your countertop and the entire sink fits into the cutout and rests on top of a cabinet. Farmhouse sinks are recognizable by the fact that the front face of the sink is exposed.
Integrated. An integrated sink is one that is made from the same material that your countertop is made of. Your countertop flows seamlessly into your sink, providing a unique and clean look.
Types of kitchen sinks: What they are made of
Sinks can be made of a number of different materials, and they can vary greatly in price and durability. Some of the most common materials that kitchen sinks are made of include:
Stainless steel
Copper
Cast Iron
Granite
Ceramic
Fireclay
Composite
Types of kitchen sinks: Number of bowls and faucets
Another big choice you have to make when remodeling your kitchen is how many bowls and faucets you'd like in your sink. Sinks with one bowl are useful for smaller kitchens, whereas sinks with two or even three bowls can be more convenient for larger kitchens because you can use each bowl for separate purposes.
In addition to the amount of bowls, you'll have to decide how many faucets you want to install. You'll of course have a main kitchen faucet, but you might also want to consider installing a spray nozzle and/or a separate faucet for filtered drinking water. Be sure to contact Cabrillo if you'd like any new faucets installed in your sink!
If you have any questions about the different types of kitchen sinks, or if you'd like a plumbing system serviced or installed in your home, contact Cabrillo, your Bay Area plumbing, heating and air conditioning contractor.