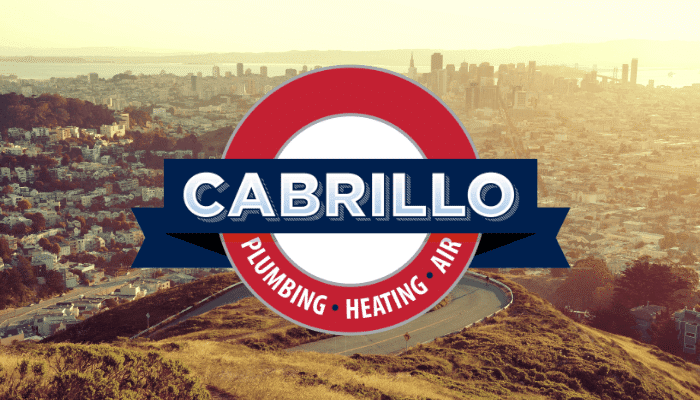 Your water heater is one of your home's most important appliances, and installing a new unit is no simple task. So when you're ready for a new water heater in your Bay Area home, it's important to have it installed by a contractor you can trust. Today we're going to talk about what can go wrong if you work with a low-quality contractor and why you won't have to worry when you choose Cabrillo for your next water heater installation!
Issues with picking a low-quality contractor for your water heater installation
When you're choosing a plumbing contractor to install a new water heater in your home, you should ensure that you choose a company you can trust. Some contractors out there will offer suspiciously-low prices for new water heater installations just to get new customers. However, these low prices almost always come at the cost of low-quality work. Some of the biggest issues that can come up when you have a water heater installed by a low-quality contractor include:
Choosing the wrong-sized unit. The size of the new water heater that you need depends on your home's specifications and the amount of hot water that your family uses. Careful calculations must be performed in order to determine what that size is. A low-quality contractor might simply replace your old unit with a new unit of the same size, even if it wasn't the right size to begin with. Or he or she might make the wrong calculations and install a unit that's too big (which will be a waste of energy) or too small (which will not give your family enough hot water).
Choosing the wrong type of unit. There are many different types of water heaters on the market: gas-powered, electric-powered, storage tank units, tankless units and more. In addition, water heaters come in a variety of different efficiency levels. A low-quality contractor might not offer the breadth of options that a contractor like Cabrillo does, or he or she might suggest a water heater that will not work well with your home's specifications or your family's water-using habits.
Making mistakes when installing the unit. There's a lot that goes into installing a new water heater. If anything goes wrong during the installation, it can quickly cause your unit to malfunction and require a repair call. This is obviously not ideal when you've just spent money on installing a brand new unit!
Making your water heater a safety hazard. Another thing that can happen if your water heater is not installed properly is that your unit can become a safety hazard. If an electrical connection is not made properly or there is a leak in the gas line leading to your water heater, your home could be at risk for a fire or carbon monoxide leaks.
Trust Cabrillo with your Bay Area water heater installation
Cabrillo is a highly-reputable contractor who has installed thousands of water heaters in the Bay Area. When you contact us for your water heater installation, you can ensure that the job will be done right the first time and that your water heater will be ready to work great starting from day one.
If you have any questions about a water heater installation, or if you'd like a plumbing system serviced or installed in your home, contact Cabrillo, your Bay Area plumbing, heating and air conditioning contractor.