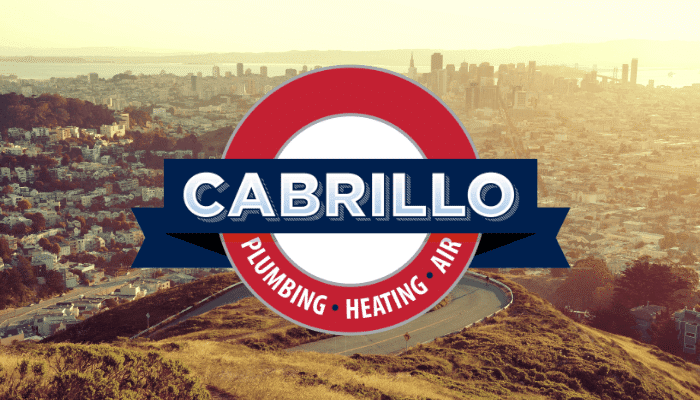 Temperature pressure relief valves play a vital role in protecting the safety of your water heater and your home. So when the relief valve starts leaking, Bay Area homeowners can be quite concerned. Today we're going to answer the question, "Why is my water heater's relief valve leaking?" and explain what you should do if it happens in your home!
What is the purpose of your water heater's relief valve?
When water is heated up inside of a water heater, thermal expansion causes the pressure inside of the tank to build up. If that pressure gets too high, your water heater runs the risk of exploding!
The temperature pressure relief valve is a safety mechanism that's used to avoid this problem. If the temperature's  or pressure in your tank exceeds a certain level (often times 210 degrees and 150 psi), the relief valve opens up and allows some water to drain out of the tank. Cold water is then added to the tank in order to lower the temperature and pressure inside.
Why might your water heater's relief valve start leaking?
Your water heater's relief valve can start leaking for one of two reasons: either the valve was triggered to open because of excessive temperature or pressure, or the valve itself is faulty. In the first case, the valve will drain water out of the discharge pipe as explained above. This may seem like a "leak," but it's really just the relief valve doing its job.
If the problem is a faulty valve, then you might have an actual leak. The valve might not seal properly, for instance, or the valve can get stuck and remain open (allowing water to continuously drain out).
What should you do when your water heater's relief valve is leaking?
No matter what caused your relief valve to start leaking, you should contact a professional plumber like Cabrillo as soon as possible. If the valve is frequently being triggered, we can determine why the temperature or pressure is getting too high in your water heater and fix the problem. If the valve has a leak, we can replace it with a new relief valve (a very common water heater repair).
If you have any questions about why your water heater's relief valve is leaking, or if you'd like a plumbing system serviced or installed in your home, contact Cabrillo, your Bay Area plumbing, heating and air conditioning contractor.