Routine Heater & Furnace Maintenance Near San Francisco, CA
The easiest way to keep your San Francisco home warm through the winter is to make sure your central air or furnace is prepared. Heating maintenance from Cabrillo checks your system from top to bottom for any small problems that may worsen during cold weather.
Our maintenance plan makes preventative checks simple and helps you save money today and in the long run. Schedule your service in the early fall to ensure your system is ready to go, no matter the Bay Area weather.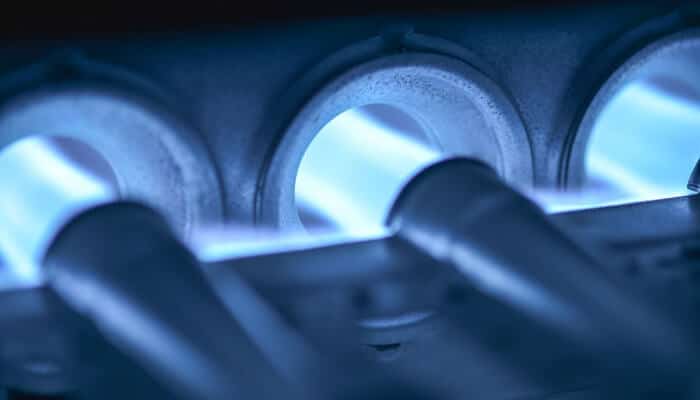 Why Is It Important to Maintain Your Heating Equipment?
After months without use, your heater may be in a different state than last winter. When you're ready to turn it on again, you may find it doesn't run as it should. Seasonal maintenance in the fall provides a comprehensive check of your furnace so you can be sure your home stays warm when you need it to most.
Some benefits of preventative maintenance include:
Greater energy efficiency for savings on your monthly costs.
Fewer chances of breakdowns in the dead of winter.
Extended lifespan for your heating equipment to avoid needing a new system.
Better indoor air quality with new or cleaned filters.
During a maintenance visit, our technician will inspect the unit and wiring, clean and lubricate moving parts, check fuel levels, and test the pilot light when necessary. We know the ins and outs of heating equipment to ensure that nothing is overlooked and all components are in working order.
We know your heater is a major investment, so we're here to help you make the most of it. During your preventative service, our technicians will keep you informed of anything they find that needs to be repaired or replaced. We arrive in fully-stocked vehicles to make any fixes as fast and convenient as possible.
Stay Ahead of San Francisco Winter
While you can't control the weather, you can be prepared with proper care for your heating equipment. Investing in seasonal maintenance not only gives you peace of mind through the winter but protects your system against preventable problems and premature breakdowns.
With Cabrillo, you'll worry less about winter with reliable heating that's ready for anything. Give us a call today at 415-360-0560 to schedule your service!